Portland Schools
As a real estate professional, buyers often ask me to recommend Portland's "best schools." However, there is no such thing as a best school. Each school, like each student, is individual and has unique programs and specialties to offer. Having said that, there are a few web sites that can help parents make the important decision as to which school is the best choice for their child's needs. You can also search for schools by zip code in the map below. The individual school links in this chart will give you a breakdown of the number of children enrolled, demographic information, student/teacher ratios and a local map showing the school's location.
Portland Public Schools
Want to know which school your child will attend if you live within Metro Portland? Find the schools in your neighborhood boundary here,http://www.pps.k12.or.us/departments/enrollment-transfer/6478.htm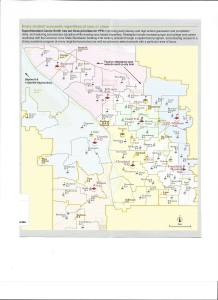 Here's an excellent map of where all 78 schools in the Portland Public School District are located. Kindergarten thru High School are included. PPS offers language immersion programs in grades K-8 in Spanish, Chinese, Vietnamese, Russian & Japanese, as well as focus schools which specialize in areas such as science or the arts. Both of my kids are in the Spanish immersion program and were fluent in Spanish by 2nd grade! Contact me if you'd like more information, 503-421-2407.
Oregon Department of Education
Visit the Oregon Department of Education web site for information and reports about Oregon schools. Most of the reports are in PDF format and require you to have Acrobat Reader installed on your computer to view them properly. You can download the reader, free of charge, at the Adobe web site.
Oregon School Report Cards
Each January, the Oregon Department of Education produces performance report cards for each school and district. The Oregon state legislature sets the rules and measurement criteria and then publishes the annual results in a report card format. Educational performance and improvement are the focus of the Oregon School Report Card rating system. Schools are rated on several measures including student performance, student behavior, and school characteristics. These measures are combined to yield an Overall School Performance Rating of exceptional, strong, satisfactory, low, or unacceptable. A full explanation of this performance system is available at the Oregon Department of Education web site as well as the report cards for each school.
Portland Monthly Magazine
Each year, Portland Monthly Magazine features an entire issue on schools and usually provides school rating information for both public and private schools. This magazine is an excellent quick source for basic information as well as providing valuable information about upcoming open house school tours for the next school year's enrollment.
Begin your school information search by clicking on a state below. After you have chosen a state, you will be presented with a list of cities in that state.